Investment Opportunities
There is no better time to call the Charters Towers Region your place to live, work and play.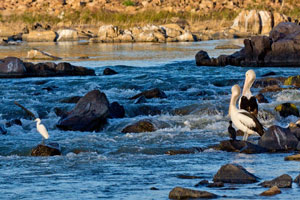 Charters Towers is an easy 90 minute drive inland from the coastal City of Townsville (the largest city in Northern Australia).
The Region is home to the Burdekin Falls Dam on Lake Dalrymple, which is the largest dam in Queensland; and at full capacity holds four (4) times the volume of the Sydney Harbour. This provides significant economic opportunities for the Charters Towers Region.
Beef production is a major economic activity in the Region with the mining, tourism and education and research industries also prominent.
Why invest in Charters Towers?
Weather Resilient – Low Environment Impact
Charters Towers lies 301m above sea level. This unique positioning is seen as an economic competitive advantage as the City and its surrounding Regions are minimally impacted from the natural disasters that frequent the North Queensland Coast. The Region's sustainable farming and production practices are considered relatively low risk to the Great Barrier Reef (GBR) in terms of the proposed new regulations.
Accessibility
Highway
Located at the crossroads of the Flinders Highway and Gregory Developmental Road, Charters Towers is suitably positioned for Industries servicing areas to the North, South, East and West whom are seeking to reduce transport overheads by establishing a central base. The Region is known to be a logistical Hub and is increasing its capacity to meet future client needs.
Townsville Airport
Townsville Airport is only a 90 minute drive and is one of Australia's major regional airports. Townsville Airport services domestic and international markets. There are 80 direct flights per week from Townsville.
Townsville Port
Townsville is the international freight gateway for the largest population centre in Northern Australia and the Port also serves as a strategic Navy call. It is also equipped with dedicated cruise ship facilities.
With world-class infrastructure and excellent intermodal connectivity via triple road train access and rail, the Port of Townsville provides a strategic supply hub for the import and export of more than 30 different commodity types, including dry bulk agriculture and mining products, liquids, containerised cargo, project (or oversized) cargo, refrigerated cargo (such as horticulture and food stuffs), motor vehicles and live cattle exports.
The region's high value growth corridor is connected to the world demand. 75% of the Port's trade is with our Asian neighbours and with direct services to Singapore, cargo can be transhipped to anywhere in the world.
NBN Connectivity
Charters Towers has access to a major telecommunication network. It boasts of a reliable communication infrastructure with limited blackspots.
Charters Towers Railway Station
A regional competitive advantage is the railway line which links Mount Isa to Townsville and then onto towns and cities along the coast (creating improved transport resilience in flood events in the wider northern Queensland region). This rail link provides access for the transfer of freight onto ships at the Port in Townsville.
Major Regional Infrastructure Projects Supporting Charters Towers Investment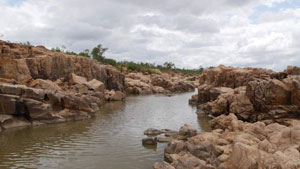 Development of Big Rocks Weir
The Federal Government has committed $54m towards Phase One of the Project, which includes $30M for the construction of Big Rocks Weir at Charters Towers. The project would potentially be able to extract additional supplies from the river for the purposes of irrigation, enhancing agricultural and industrial activity within the region.
CopperString 2.0
CopperString is a $1.5 billion high voltage transmission line from Townsville to Mt Isa. It will supply electricity to existing customers in North West Queensland and deliver opportunities for new industrial facilities and large agricultural and renewable energy projects.

Australia-Singapore Military Training Initiative (ASMTI)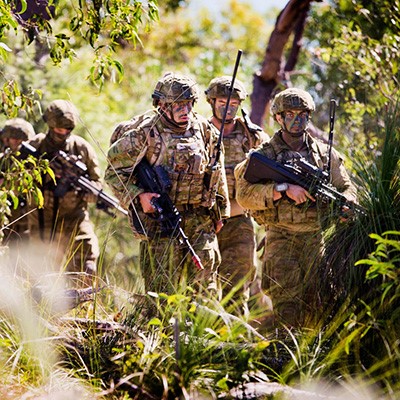 Up to AUD $2billion will be invested in Central and North Queensland. Forming part of this initiative is the development of a new training area established near Greenvale in North Queensland. A notice for the planned procurement for a Managing Contractor for the planning and construction of buildings, services and infrastructure associated with the main works is estimated at $700 - $800 million.