Anzac Day
Charters Towers Regional Co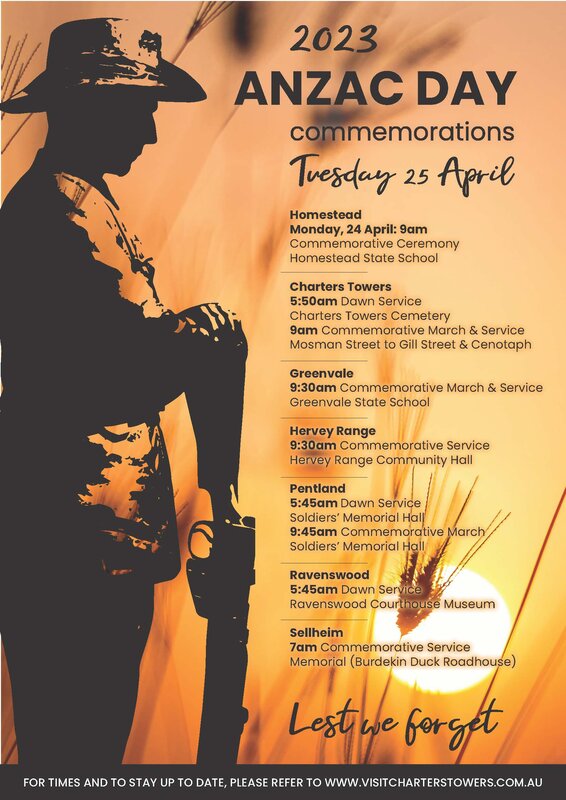 uncil encourages residents to attend one of the Anzac Day services held in the region on Tuesday, 25 April.
The Anzac tradition encompasses the still relevant ideals of courage, determination, and mateship. This was established on 25 April 1915 when the Australian and New Zealand Army Corps landed on the Gallipoli Peninsula. The service people who served on the Gallipoli Peninsula created a legend, adding the word 'Anzac' to the Australian and New Zealand vocabularies and creating the notion of Anzac Spirit.
Australia and New Zealand observed the peninsula landing on the first anniversary in 1916. That year, 25 April was officially named 'Anzac Day' by Acting Australian Prime Minister, Mr George Pearce.
If you would like to lay a wreath during the Commemorative Service at the Cenotaph, please email your details to events@charterstowers.qld.gov.au by close of business Wednesday, 19 April 2023.