Youth Council
The Charters Towers Council Youth (CTYC) members act as an advisory committee whose role is to represent the voice of young people who live, work, study, or volunteer in the Charters Towers Region and to provide input into Council activities and decisions.
The CTYC is a one (1) year program offered to Year 11 students and nominations are made directly from the following schools with Year 11 (or equivalent) representation:
All Souls St Gabriels School
Blackheath Thornburgh College
Columba Catholic College
Charters Towers School of Distance Education
Charters Towers State High School
The CTYC will generally meet five (5) times throughout a 12-month term. This includes one (1) induction workshop and four (4) official meetings.
Would you like to make contact with one of our members to discuss an idea? Please contact mail@charterstowers.qld.gov.au
Farah Caddy
Blackheath & Thornburgh College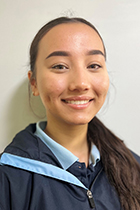 PLANNING & DEVELOPMENT | COMMUNITY SERVICES
Portfolio Includes:
Regional economic development
Town planning
Building control & plumbing
Housing Strategy
Tourism
Visitor Information Centre
Ronald Denton
Columba Catholic College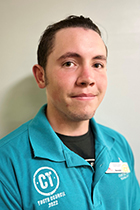 FACILITIES & MAJOR PROJECTS | ORGANISATIONAL SERVICES | COMMUNITY SERVICES
Portfolio Includes:
Pools
Water Park
Pump Track & Skate Park
Council Owned Housing
Facilities Maintenance and Management
Audit & Risk
Sport and Recreation
Layla Gossage
Charters Towers State High School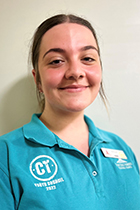 ROADS & OPEN SPACES | OPERATIONS | FACILITIES | PLANNING & DEVELOPMENT
Portfolio Includes:
Road Safety
RMPC
Sealed and Unsealed Road Maintenance
Parks
Verge Maintenance
Saleyards
Equestrian Centre
Ranger Services
Animal Control
Annaleise Koch
Charters Towers State High School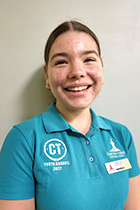 ORGANISATIONAL SERVICES | COMMUNITY SERVICES
Portfolio Includes:
Governance
ICT
Finance
Human Resources
Corporate Planning & Performance
Procurement
Media & Communications
Education
Jessica Rose
Columba Catholic College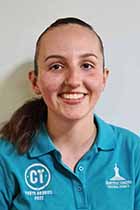 ENVIRONMENTAL SERVICES
Portfolio Includes:
Water resources
Waste Management
Refuse Tips
Cemeteries
Land Management
Biosecurity Plan
Kye Smollet
All Souls St Gabriels School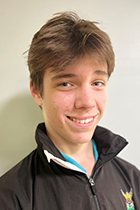 FACILITIES & MAJOR PROJECTS | ORGANISATIONAL SERVICES | COMMUNITY SERVICES
Portfolio Includes:
Pools
Water Park
Pump Track & Skate Park
Council Owned Housing
Facilities Maintenance and Management
Audit & Risk
Sport and Recreation
Jared Stoll
Blackheath & Thornburgh College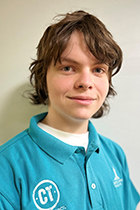 ROADS & OPEN SPACES | OPERATIONS | FACILITIES | PLANNING & DEVELOPMENT
Portfolio Includes:
Road Safety
RMPC
Sealed and Unsealed Road Maintenance
Parks
Verge Maintenance
Saleyards
Equestrian Centre
Ranger Services
Animal Control
Taryn Woodard
All Souls St Gabriels School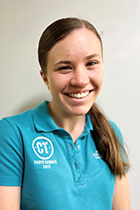 COMMUNITY SERVICES | ORGANISATIONAL SERVICES
Portfolio Includes:
Arts & Culture
Library
World Theatre
Community Centres
Health
Disaster Management
2022 Meeting Dates
13 May 2022 | 21 June 2022 | 19 August 2022 | 4 November 2022
Youth Council Meeting Minutes
| # | Name | Size | File Type | Download |
| --- | --- | --- | --- | --- |