Recreation and Camping
The Charters Towers Region has so much to offer the outdoors enthusiast. The unique landscape makes caravanning and camping in the area an unforgettable experience. If you are intending on free camping for a period, please be sure to check here for length of stay conditions. The below is a wonderful recreational camping guide that includes all information about places and conditions for your stay.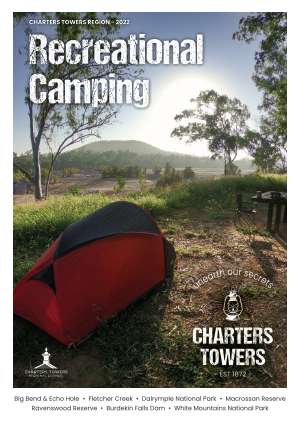 You may prefer the creature comforts of today's world, so check out our caravan parks within the area here.