Councillors
Cr Frank Beveridge, Mayor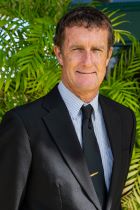 Cr Sonia Bennetto, Deputy Mayor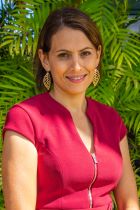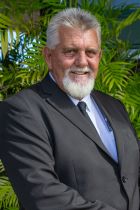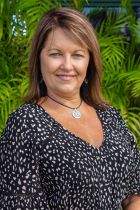 PO Box 87
Charters Towers Qld 4820
Landline: 07 4787 1669
Mobile: 0403 625 271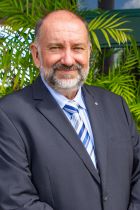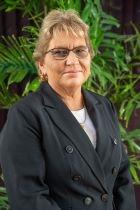 13 Mt Leyshon Rd
Charters Towers Qld 4820
Landline: 07 4787 1293.
Mobile: 0418 723 951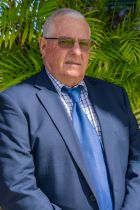 PO Box 385
Charters Towers Qld 4820
Home Ph: 07 4787 1087
Mobile: 0428 317 117
Portfolio System
In 2012, Council agreed to the establishment of a Portfolio System as part of its corporate decision-making structure.
Council adopted its new Portfolio System on 18 May 2016. Each Councillor's portfolio aligns directly to a key focus area identified in the Corporate Plan 2018-2023, with the 'Our Organisation' Portfolio the responsibility of the Chief Executive Officer​. The Policy is available for viewing.
Relevant Policies:
Councillor Conduct Register
On 12 December 2018, Council adopted a policy for investigating complaints about Councillor Conduct.
In accordance with Section 150DX of the Local Government Act 2009, Council is required to keep a register of complaints made against Councillors. The Councillor Conduct Register is available online and is also available for public inspection at Council's Administration Centre. If you wish to inspect the register, please contact the Governance Officer on 4761 5300.
Councillors' Discretionary Funds
In accordance with Local Government Regulation 2012 S202 (2), Charters Towers Regional Council has established Councillor Discretionary Funds in support of community purposes and meeting requests for financial assistance from community organisations. This policy is in addition to and supported by Council's Community Grants and Donations Policy.
The amounts as set out below have been allocated for each Councillor's Discretionary Fund.
Community organisations eligible under the CTRC Councillors' Discretionary Funds Policy may make an application directly to a Councillor for funding. To apply, please contact the Councillor directly by email or telephone as set out below:
In accordance with Section 202A of the Local Government Regulation 2012, Council will as soon as practicable after an amount has been allocated and paid from a councillor's discretionary funds, publish a notice stating:
(a) the amount and purpose of the allocation; and
(b) where an amount has been allocated to a community organisation, the name of that community organisation.
For further information, please refer to the following documents (published on Council's website, or available on request).