BUDGET: Keep the Region Going and Growing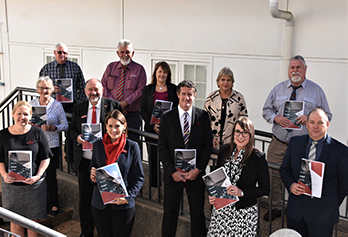 The Charters Towers Regional Council handed down it's 2020/2021 Budget today at its Statutory Budget Meeting.
The budget takes a balanced approach to 'Keep the Region Going and Growing,' adopting a minimal rise of 1.89% across all rates and charges including general rates, water, excess water, sewerage and waste management, based on the 2020 Local Government Cost Index.
This is the first budget in the Council's four-year term and it provides for continued investment in maintaining and improving our critical infrastructure, whilst considering the current difficult times being experienced due to the COVID-19 pandemic.
"Our continued key budget priority is to ensure sustainability whilst improving livability for our Region," said Mayor Frank Beveridge.
"The financial impacts to the Region from the pandemic are yet to be fully quantified, however Council needs to ensure that there are sufficient economic resources post-pandemic to grow the Region.
Just like households and private businesses, Council is not immune to increases in its expenses."
Due to the continuation of rate capping to 15% on various rate categories, following significant valuation changes to some properties in 2018, some properties will experience an increase greater than 1.89%.
Council will continue to offer residents a choice of either Allocation or Two-Part Tariff for water charges and the annual allocation will remain at 750kL per year.
Council adopted its Operational Plan for 2020/2021 in its June General Meeting of Council.
Both can be found at www.charterstowers.qld.gov.au/budget .