Anzac Day
The ANZAC tradition encompasses the still relevant ideals of courage, determination, and mateship. This was established on 25 April 1915 when the Australian and New Zealand Army Corps landed on the Gallipoli Peninsula. The men who served on the Gallipoli Peninsula created a legend, adding the word 'ANZAC' to the Australian and New Zealand vocabularies and creating the notion of ANZAC Spirit.
Australia and New Zealand observed the peninsula landing on the first anniversary in 1916. That year, 25 April was officially named 'ANZAC Day' by Acting Australian Prime Minister, Mr George Pearce.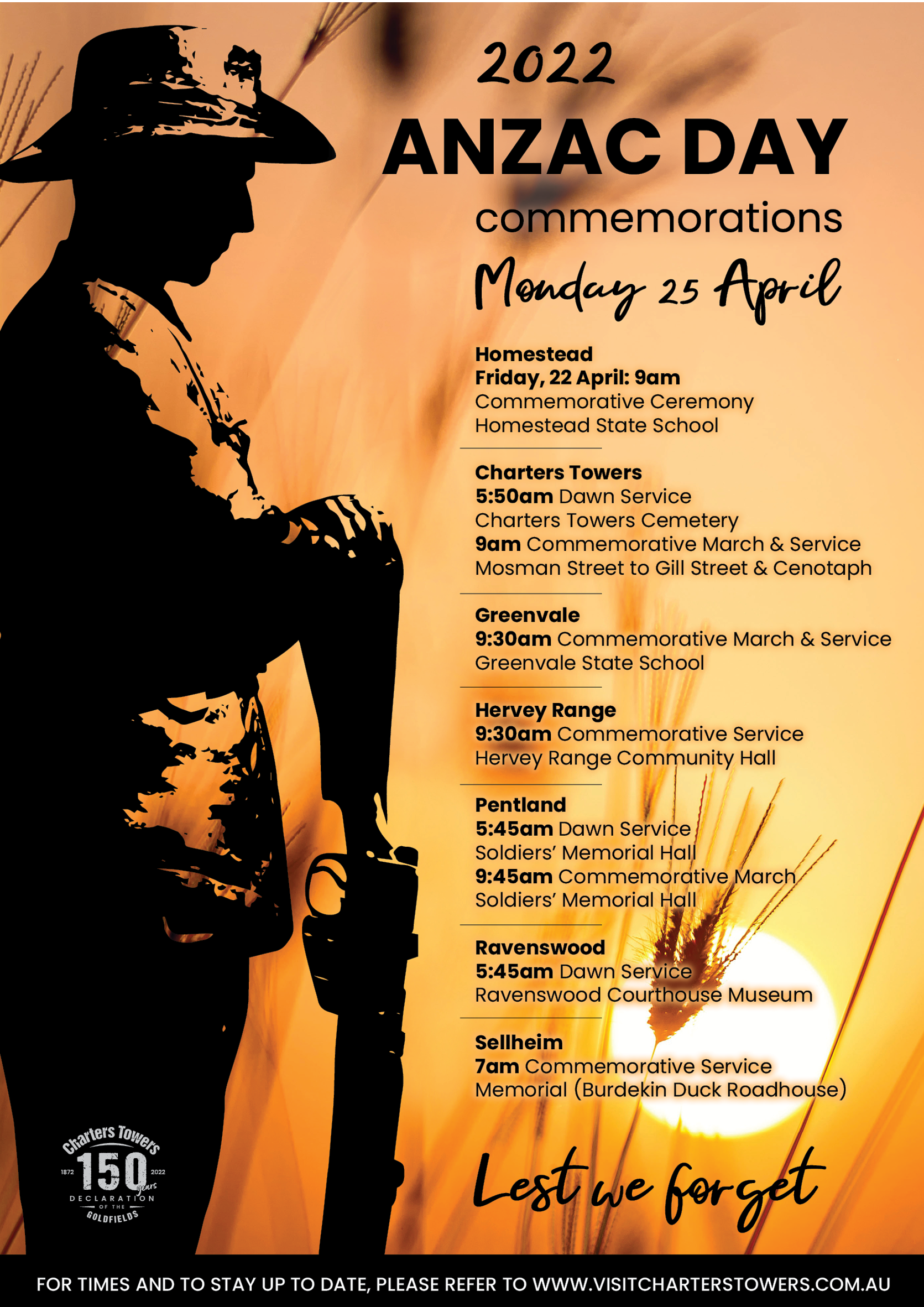 Help us keep you and others safe
Please stay at home if you are unwell or have COVID-19 symptoms, such as cough, fever, sore throat, fatigue, loss of smell or taste, vomiting, diarrhoea or shortness of breath.
Take increased care to maintain physical distancing where possible, particularly if you are in a vulnerable group.
Do not attend the event if you have been in close contact with a person who is positive for COVID-19.