Facade Improvement Program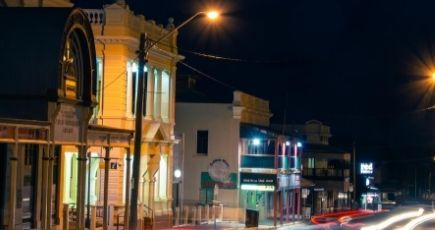 Council adopted the Facade Improvement Program at the July 2020 General Meeting.
The Façade Improvement Program is to support commercial property owners, or tenants with the consent of property owners, to revitalise existing building façades using a Council issued co-contribution to cover a portion of the façade improvement costs. The Program is to assist in maintaining the city's existing streetscape appeal and to attract an increase in people and commercial activity within the Charters Towers Central Business District.
For more information and to apply, download the Information Kit, which includes an application form.
The Program is open until the allocated budget has been spent or the Program year has ended.